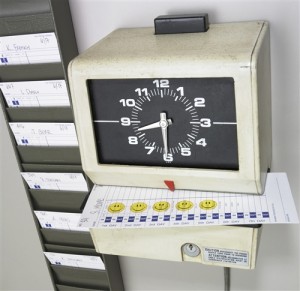 In 2004, our great State enacted the "Private Attorneys General Act" (commonly known as "PAGA" – Labor Code § 2699). This statute gives an incredible amount of power to everyday employees who want to fight for workplace rights.
Under the PAGA, an employee may bring a lawsuit for Labor Code violations committed against the employee by his or her employer on behalf of other current or former employees against whom one or more of the alleged violations was committed. What is interesting here is that PAGA is not referring to class actions, it creates a private civil action on behalf of other employees. That means the PAGA contains no specific class certification requirements.
Employers are liable for a penalty of $100 for each aggrieved employee per pay period for the first violation and $200 for each aggrieved employee per pay period for each subsequent violation. The aggrieved employee does not, however, recover the full penalty amount. Seventy-five percent of the penalty goes to the Labor and Workforce Development Agency for enforcement of labor laws and education, and only 25 percent is recovered by the aggrieved employees. In addition to the civil penalty, a prevailing employee (but not a prevailing employer) may be awarded "reasonable attorney's fees and costs."
What type of penalties are we talking about?
Failure to pay wages immediately upon discharge.

Failure to pay with a payroll check with sufficient funds.
Illegal deductions or withholdings from wages.
Failure to provide statutorily compliant paystubs.
Failure to provide proper meal and/or rest breaks.
Failure to pay all tips and gratuities left for workers.
Failure to pay overtime for all hours worked in excess of 8 hours in a day or 40 in a week.
Failure to pay minimum wage.
Failure to reimburse for all necessary expenditures or losses incurred by the employee in direct consequence of the discharge of his or her duties.
If you are currently suffering from one of the above Labor Code violations, you can become a private attorney general, and sue on behalf of your fellow employees to right the wrong. If you have any questions about PAGA or the labor code violations listed here, feel free to give me a call.
________________________
Branigan Robertson is a California employment lawyer who exclusively represents employees in workplace disputes. He focuses his practice on sexual harassment, wage & hour, wrongful termination, and retaliation. Visit his website at BRobertsonLaw.com or call his office at 949.667.3025.