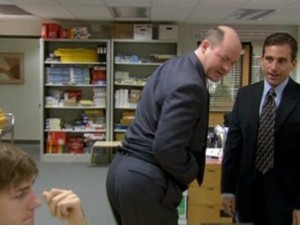 Is same-sex sexual harassment even a legal claim? Although sexual harassment in the workplace claims are often brought by female employees, they can also be brought by male employees against female supervisors or coworkers, and even male employees against a male supervisor or coworker. So yes, same sex sexual harassment is a legitimate legal claim! How do you deal with this? A good place to start is to discuss the matter with an employment lawyer. This law firm will be happy to give you a free consultation to hear about your situation.
What constitutes sexual harassment?
Sexual harassment can consist of lewd comments and physical actions, as well as sexual advances, whether verbal or physical. Further, the sexual harassment need not be motivated by sexual desire. What this basically means is that the perpetrator of sexual harassment does not need to have the goal of sexual intimacy with the victim.
Rather, sexual harassment can take the form of a coworker merely saying sexual or inappropriate jokes or constantly doing sexual acts (even if it is intended to be a joke) in the victim's presence. Finally, the victim's sexual orientation is irrelevant. For example, sexual harassment can occur even if the perpetrator and the victim are both heterosexual.
Example Case: Beasley v. East Coast Foods Inc. D/B/A Roscoe's House of Chicken N' Waffles
Beasely is a great case example of same-sex sexual harassment in the workplace. Plaintiff, a male, sued his employer for sexual harassment among other things. Plaintiff worked for the employer as a manager in one of defendant's many restaurants. Unfortunately, during his employment, plaintiff was victim to many forms of sexual harassment. The perpetrators made sexual comments and sexually charged physical actions towards Plaintiff. Plaintiff complained about the sexual harassment multiple times. Not surprisingly, Plaintiff was thereafter terminated.
Plaintiff alleged he was retaliated against by being terminated due to his complaints of sexual harassment. Defendant argued that he was actually terminated for not showing up to work. The jury did not buy Defendant's argument and sided with the Plaintiff. Plaintiff was awarded over $1,600,000.
Contact an Employment Lawyer if You Are Being Sexually Harassed
At the end of the day, Beasely shows that it does not matter what sex you are, if you are being sexually harassed at work, then your rights are being violated. Further, if you complain about sexual harassment in the workplace, and you are being retaliated against, then your rights are being violated. If you feel you are the victim of sexual harassment in the workplace and your employer has not done anything to fix the situation, call an employment lawyer immediately.