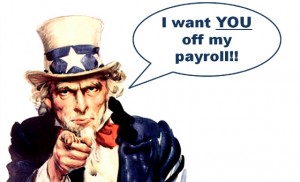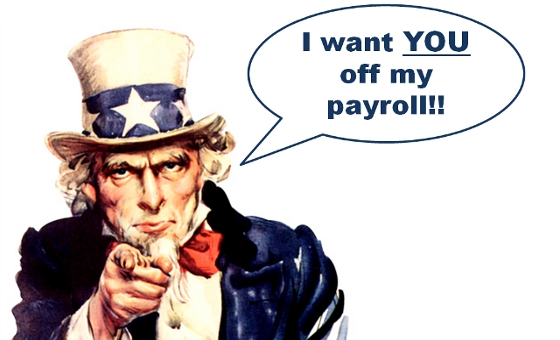 Many companies try to sidestep California's law by hiring "independent contractors" instead of employees. If legitimate, independent contractors are not "employees" covered by the wage and hour laws, and therefore companies don't have to pay them overtime. Legally, companies are not allowed to hire an "independent contractor" if the worker qualifies as an "employee" under California's economic realities test.
This test looks to see whether the worker is dependent on the company to which they render their services to. In determining whether workers qualify as employees under the Fair Labor Standards Act, courts look at a number of factors, including:
the degree to which the employer has the right to control how the work is performed,
the degree to which the worker's opportunity for profit or loss depends upon the worker's managerial skill,
the worker's personal investment in equipment, labor, or materials required for the job,
whether the service at issue requires a special skill,
the degree of permanence of the working relationship; and
whether the service rendered is an integral part of the employer's business.
The importance that the court gives each factor depends on the totality of the circumstances; however, the right to control the means and manner of job performance is generally the most important consideration.
On the other hand, if the worker is classified appropriately as an independent contractor, he or she is not a "employee" under California law, and are therefore not entitled to overtime.
Sadly, abuse of this system is rampant. According to one study, tax audits done by the Economic Development Department from 2006 to 2008 show that 29% of audited employers misclassify workers as independent contractors when they should be employees. This comes from the National Employment Law Project (October 2011) Independent Contractor Misclassification Imposes Huge Costs on Workers and Federal and State Treasuries,  p. 4, 5, fn. 5.
If you have been misclassified as an independent contractor, and therefore denied overtime, give an employment attorney a call. You might be owed a lot of money.
________________________
Branigan Robertson is a California employment lawyer who exclusively represents employees in workplace disputes. He focuses his practice on sexual harassment, wage & hour, wrongful termination, and retaliation. Visit his website at BRobertsonLaw.com or call his office at 949.667.3025.