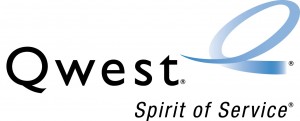 For today's post I thought I would highlight a recent sexual harassment case: Moran v. Quest Communications. In this case the jury awarded the plaintiff, Amy Moran, $4,292,710.
Let's outline the facts in detail. I've copied and pasted much of it from an online copy of the appellate decision. I want to highlight the kind of behavior that qualifies as sexual harassment. Although a new trial has been ordered on some aspects of the verdict, this case highlights what a jury can do for a sexually harassed employee.
Moran joined Qwest (which is now CenturyLink) in early 2006. She was hired in a sales position and was compensated in base salary plus commission. By mid 2006 her managing boss had been replaced by Dennis Sherwood.
Sherwood seems like a disaster of a boss. He had received sexual harassment training at previous jobs and, according to an appellate brief, "recognized such harassment as a serious issue." In a previous job, Sherwood tried to start an intimate relationship with a subordinate employee while she was a candidate for hire and after she was hired.