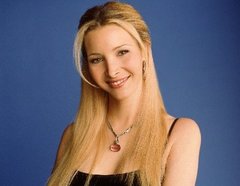 In 2008, Lisa Kudrow (Phoebe from 'Friends') was dragged into court by her former manager, Scott Howard, who filed a lawsuit because she refused to pay him more than $50,000.
In the early 1990's, Howard and Kudrow entered into an oral agreement for Howard to act as Kudrow's personal manager. Kudrow agreed to pay Howard 10% of whatever she earned. In 1994, Kudrow landed the role of "Phoebe" on the television show "Friends." Amazingly, for the last 18 episodes in 2004, Kudrow made $1 million an episode, plus 1 1/4 % of the show's "backend" earnings.
So, what is the dispute about? Well, after Kudrow terminated Howard as her personal manager, she stopped paying him. Which seems completely fine except that the custom and practice in the entertainment industry at the time was for a personal manager to be paid post-termination commissions on the services that their clients rendered when the personal manager was representing them.
Currently, the two parties are bickering over when an expert should have been admitted. A Los Angeles County Superior Court barred Howard from admitting an experts testimony, and granted Kudrow summary judgment. The appeals court reversed Wednesday, saying Bauer should be allowed to testify on remand. Now, Kudrow may appeal it to the California Supreme Court.
________________________
Branigan Robertson is a California employment lawyer who exclusively represents employees in workplace disputes. He focuses his practice on sexual harassment, wage & hour, wrongful termination, and retaliation. Visit his website at BRobertsonLaw.com or call his office at 949.667.3025.