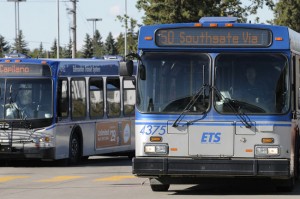 The California Supreme Court just came down with a big decision regarding employment discrimination. Employment lawyers across the state are describing Harris v. City of Santa Monica as a compromise between employee rights and business' freedom to terminate employees. I find the decision fair, despite the fact that I was rooting for Ms. Harris.
Fair Employment and Housing Act – Pregnancy Discrimination
The facts of the case are relatively straight forward: a bus driver alleged that she was fired by the City of Santa Monica because of her pregnancy in violation of the FEHA. The City claimed that she was fired for poor job performance. At trial, the City argued that if the jury found a mix of discriminatory and legitimate motives in Harris' termination, the City could avoid liability by proving that a legitimate motive alone would have led it to make the same decision to fire her. The trial court denied the City's argument, and the jury awarded her $177,905 in damages and more than $400,000 in attorney fees. The Court of Appeal reversed, and the Supreme Court granted cert.
.
Supreme Court Decision – Employment Lawyers Say "Compromise"
"We hold that under the FEHA, when a jury finds that unlawful discrimination was a substantial factor motivating a termination of employment, and when the employer proves it would have made the same decision absent such discrimination, a court may not award damages, backpay, or an order of reinstatement. But the employer does not escape liability. In light of the FEHA's express purpose of not only redressing but also preventing and deterring unlawful discrimination in the workplace, the plaintiff in this circumstance could still be awarded, where appropriate, declaratory relief or injunctive relief to stop discriminatory practices. In addition, the plaintiff may be eligible for reasonable attorney's fees and costs. Therefore, we affirm the Court of Appeal's judgment overturning the damages verdict in this case and remand for further proceedings in accordance with the instructions set forth below."
As most readers can tell, the court was trying to make employers and employees happy. This decision permits employees to still bring lawsuits when the employer has a mixed motive, however limits the damages attainable.
Some plaintiff attorneys question whether the court adequately defined when discrimination becomes a "substantial factor" in workplace discipline. The high court's opinion concluded that "mere discriminatory thoughts or stray opinions are not sufficient to establish liability" under state law. The justices refused to offer a more specific definition "given the wide range of scenarios in which mixed-motive cases might arise."
All in all, this is just another day in the life of an employment attorney.
________________________
Branigan Robertson is a California employment lawyer who exclusively represents employees in workplace disputes. He focuses his practice on sexual harassment, wage & hour, wrongful termination, and retaliation. Visit his website at BRobertsonLaw.com or call his office at 949.667.3025.