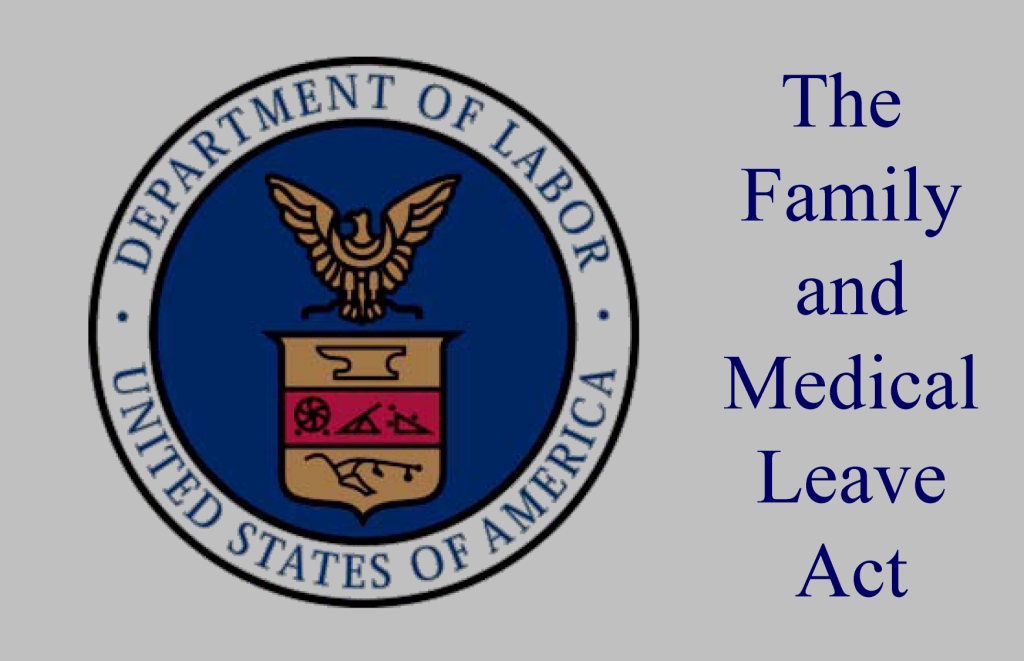 If you just found out that you are pregnant let me be the first person in the Internet world to say, "Congrats!" There is nothing more exciting that expecting a child. I know this from experience. My wife and I just had our first daughter and I want to jump for joy. I couldn't be happier.
But if you're a working woman this might be daunting. What does your pregnancy mean for your job? It obviously means you must take time off for doctor visits, pregnancy classes, labor, and recovery. But how much time can you take off? What protections does California law afford?
Family Medical Leave Act (FMLA) and California Family Rights Act (CFRA) are the laws at issue. The FMLA, in combination with the CFRA, provides California working mothers with the best maternity leave rights in the nation.
Read more after the jump….
California law authorizes you to take up to a total of twelve workweeks of leave with employer-paid health benefits for the birth of a child and to care for that child. This leave is job-protected; meaning your employer must hold your position open until you return.
This leave is an absolute right, meaning if you meet the requirements for a leave, the leave must be granted. There is no "business necessity" or "undue hardship" defense under the FMLA/CFRA. But you may be terminated if you are unable to return to work after the twelve weeks of leave (exceptions exist).
You can use FMLA/CFRA leave for prenatal care and any incapacity relating to pregnancy, as well as for childbirth and any serious health condition following childbirth
This leave does not include pregnancy-related or childbirth-related disabilities. An employee who is disabled on account of pregnancy, childbirth, or related medical conditions is entitled to take Pregnancy Disability Leave (PDL). That is a separate discussion from maternity leave.
Who is eligible to take FMLA/CFRA leave?
If you have been employed for a total of at least twelve months on the date on which your FMLA/CFRA leave is to commence, AND
you have physically worked for at least 1,250 hours during the previous twelve-month period, AND
you have been employed at a worksite where your employer employs at least 50 employees within 75 miles.
A FMLA/CFRA leave may be taken in one twelve-workweek period, or in increments. The twelve-workweek period means 60 working days, or 480 hours, for most full-time employees. For part-time employees, the number of working days is adjusted on a proportional basis. For example, for an employee who works half time, twelve workweeks means thirty full days or sixty half days, or 240 hours.
Generally, your FMLA/CFRA leave is unpaid. However, there are a few ways that you can get paid during maternity leave:
If your employer provides paid accrued leave (e.g., paid time off, sick leave, or personal leave) and you have a positive balance you can utilize this paid leave during maternity leave. This will count against your twelve-workweek entitlement.
If you qualify for salary replacement benefits from a temporary disability plan:

California State Disability Insurance; and/or
California Paid Family Leave
During either an FMLA/CFRA leave, an employer must maintain your coverage under any employee's group health benefit plan subject to payment of premiums. You may make arrangements with your employer to continue other benefits, such as life insurance. Moreover, your right to retirement benefits is protected in that the period of unpaid leave is not treated as a break in service.
An employer must continue coverage not only for you but also for your family members, if they were covered before your FMLA/CFRA leave began. Also, an employer must continue the same type and level of coverage (including, for example, dental or optical care) in effect prior to the FMLA/CFRA leave.
Additionally, your employer must provide you with all sorts of notices, you have to provide notice to your employer, you probably have to provide medical certification of your pregnancy to your employer, and your employer must keep medical information relating to family and medical leaves confidential.
Now, what I have outlined above is just the tip of the iceberg. This is a long and complex topic that changes constantly. Employers consistently mess maternity leave up. This often results in unwanted litigation. Some employers are so bad they simply discriminate against pregnant women.
If you believe your leave has been interfered with, restrained, or denied improperly, or if you are discharged or discriminated against for opposing an unlawful practice, you may have a good legal claim against your employer.
________________________
Branigan Robertson is a California employment lawyer who exclusively represents employees in workplace disputes. He focuses his practice on sexual harassment, wage & hour, wrongful termination, and retaliation. Visit his website at BRobertsonLaw.com or call his office at 949.667.3025.