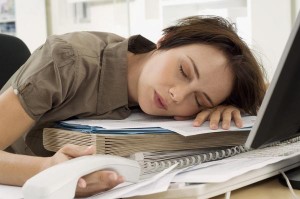 A common question employment lawyers get is: "I get paid a salary but I work 50, 60, 70 hours a week. Should I be paid overtime?"
As with most legal questions, the answer is far more complicated than the question. But this article attempts to outline the answer without too much legal gobbly-gook.
One of the biggest myths about overtime in California is that people who are paid a salary are never entitled to overtime.  The sad fact is that many people who are paid a salary by their employers are entitled to overtime and don't receive it, and even more are paid hourly but don't get any overtime because they work for dishonest companies with shady time-keeping procedures. Thus, if someone tells you that you are not entitled to overtime just because you are paid a salary, they are dead wrong.
In California, everyone is entitled to overtime pay unless they first meet one of the legal overtime exceptions. These exceptions are called "exemptions" under the law. Think of an exemption as a test: if your job passes the test your employer gets rewarded and doesn't have to pay you overtime; however, if your job fails the exemption, then you are rewarded with overtime. I italicized "job" to emphasize that the test is dependent on your job functions, not on your personal capabilities.
Employers sometimes find it difficult pass an exemption for your job. Undeterred, many companies claim that your job meets the exemption when, in reality, it doesn't. They do this because they don't want to pay you the hour. It's so much easier to pay you a salary – there are no time cards, variable monthly payments, and no overtime.
The next question becomes, what are these exemptions and does your job meet one of them? There are four major exemptions: "administrative," "executive," "professional," and the "computer software professional." If your job doesn't meet the requirements for one of these exemptions then you are entitled to overtime pay.