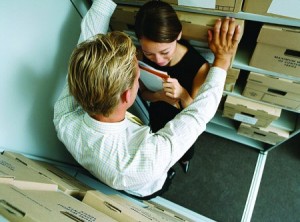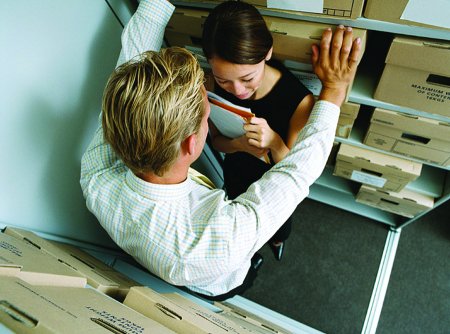 Here is the common story: John, a male supervisor, and Jane, a female employee, work closely together. They are friends, and have a fun working relationship. They regularly get chummy with each other and enjoy telling each other jokes. But one day, John asks about her sex life, or slaps her on the butt, or tells her that she has a great body. Since their relationship is good, Jane laughs it off and dismisses it.
The next day John throws another sexual comment her way, or lets his eyes drift to her breasts, or tells her that if he were single, he'd be asking her out for a drink. Again, Jane dismisses it as friendly banter.
But the next day, it continues. This time John sits on her desk and tells a sex joke or gets a little too close when nobody else is around. She smiles and is polite, but it's starting to concern her. Worried she would ruin the relationship, Jane says nothing. After all, it's not a big deal…. Women deal with this sort of behavior all day every day…right?
But the following week it continues, and the week after that. Before Jane even notices weeks turn into months. Eventually, she gets fed up and she tells HR. But when she sits down with HR, she has trouble articulating what John is doing. But she gets the message across and HR says they are going to deal with it. But they don't. You see, John is a valuable asset to the company, and Jane isn't as valuable. The company doesn't want to lose John–he makes them a lot of money.
Then one day, John goes too far. He corners her, kisses her, or grabs her, or does something even worse. Jane rejects his advances, and the lust in his eyes turns to anger. Understandably, Jane starts avoiding John. There is an awkward rift between them. But John is her boss, and her job performance begins to suffer.
A week or two later, Jane gets a poor performance review, or she gets passed over for a promotion, or she gets demoted. Then, a month or two later, she gets fired.
This story repeats itself all across California. This is a typical "hostile work environment" sexual harassment case. Here, the harassment was bad, but it often is much worse. What can Jane to do? Should she just suck it up and find a new job? What if that was her dream job? What if she can't find a new job? What if she needs to feed her children?
In California, sexual harassment (legally speaking) can take one of two forms: "quid-pro-quo" or "hostile work environment." Here, I cover what a "hostile work environment" looks like and what you can do to stop it. I will cover the other type, 'quid-pro quo,' in a future post.
Keep reading after the jump…. Continue reading →