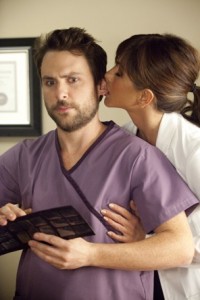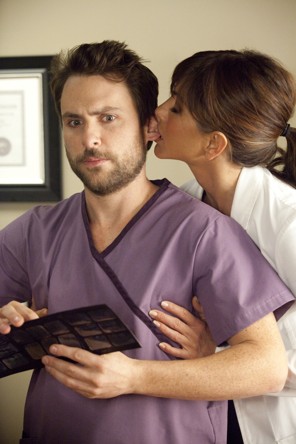 Anyone else see the movie 'Horrible Bosses?' In the movie Jennifer Aniston plays a sex-obsessed dentist who overtly harasses her dental assistant played by Charlie Day. Although mildly entertaining because it's fiction, the movie highlights a sad truth – sexual harassment is alive and well in America.
In the eyes of the law there are two main forms of sexual harassment: 'quid pro quo' and 'hostile work environment.' Although the more common type is hostile work environment, the more sinister is quid pro quo. That is what this article is about.
We've all heard about blatant sexual harassment: "give me oral sex and I'll give you a raise," or "you can have the nice office if you go on a date with me," or "you're gonna have to try harder if you want to keep your job." Usually the harassment comes from a male superior to a female subordinate. This nasty type of harassment even occurs in the heart of Orange County. I've heard stories of such blatant harassment happening in Irvine, Santa Ana, Newport Beach, and other OC cities.
Quid pro quo means "this for that." It happens when a supervisor requests sexual favors in exchange for job benefits, such as getting a promotion, pay raise, or to simply keep the job. The essence of the quid pro quo theory of sexual harassment is that a supervisor extorts sexual favors from an employee.
Generally, to establish a violation on grounds of quid pro quo sexual harassment, an employee must show:
that she was subject to unwelcome sexual advances, conduct, or comments by a supervisor with higher authority over the employee;
the harassment complained of was based upon sex; and
the employee's reaction to harassment complained of affected tangible aspects of the employee's compensation, conditions, or privileges of employment.
This kind of blatant sexual harassment is not as common today. More common is a hostile work environment.
In 'Horrible Bosses,' Jennifer Aniston demands that Charlie Day sleep with her, or else she will show compromising photos to his fiancé. The situation doesn't quite fit the quid pro quo test, but one can easily imagine a hypothetical one. If Jennifer Aniston demanded sex in exchange for continued employment (which might actually have been the case – I didn't watch the movie very carefully) then it would fit the quid pro quo legal test. Now that I think about it, it actually fits the hostile work environment test far better. For more information on a hostile work environment see my previous post. However, if you have been a victim of quid pro quo sexual harassment contact an experienced employment lawyer immediately.
________________________
Branigan Robertson is a California employment lawyer who exclusively represents employees in workplace disputes. He focuses his practice on sexual harassment, wage & hour, wrongful termination, and retaliation. Visit his website at BRobertsonLaw.com or call his office at 949.667.3025.