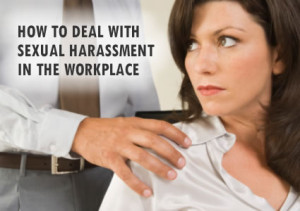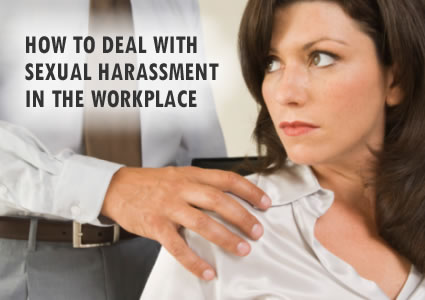 Employment Law Attorney – What are the effects of sexual harassment? How can a victim of sex harassment deal with such effects? Many people (some lawyers included) don't think that sexual harassment is a big deal. However, most of the people who call my firm's Orange County office disagree. They have a host of emotional and physical issues that will have a long lasting effect on their lives.
The Emotional Effects of Sexual Harassment
Victims of sexual harassment may be affected by the harassment in a number of debilitating ways.  Different people will react differently to sexual harassment.  Some common effects on victims include feelings of confusion, humiliation, embarrassment, denial, fear, shame, and numbness.  The victim may suffer from depression, sleeplessness or nightmares, decreased ability to concentrate, headaches, anxiety, traumatic stress, fatigue, stomach problems, anger, withdrawal and isolation, or problems with intimacy. Such effects may be exacerbated right before going to work and while at work.
At work, the victim may experience decreased work performance, increased absenteeism, defamation of character and reputation, and loss of recommendations as a result of the harassment.
Dealing with the Effects of Sexual Harassment
While I'm just a lawyer and no psychologist, I do know that there is no easy answer to how a victim can best cope with the stressful effects of sexual harassment.  Some victims will be hysterical, while others will go through denial and remain outwardly calm.  Some struggle with asking themselves why they have been harassed and wonder if they did something to give the harasser the wrong impression. Often this thought process leads the victim to feel shame, guilt, or embarrassment.  The victim may feel like the harassment is his or her fault, and this guilt and shame can make it even more difficult for a victim of sexual harassment to seek help or to report the harassment.
More often than not, the victim of sexual harassment will have done one or two small things that may have encouraged the harasser. This often takes place via email or text message. I'll give you an example. One time a potential client called my office and said that she was harassed via email and text message. Her boss had in fact sent her many disgusting and sexually oriented messages. However, the victim would often respond to such messages by saying, "Lol" or "You're gross" or "You're a perve, lol." She never asked the harasser to stop or ignored his messages. She always responded in a lighthearted way, despite the fact that she felt extremely uncomfortable. When she called me she was worried that such messages ruined her case. While they didn't ruin it, they definitely don't help.
It may also be extremely wise to contact a therapist regarding the sexual harassment. The complex and troubling effects on victims of such harassment can be extremely difficult to deal with.  Acknowledging emotional hardships with a licensed professional can be an effective first step for victims to gradually heal. Victims will need time and support to recover from their emotional injuries.
It can also help the victim to confide in a trusted friend or family member.  Confiding in friends and/or family members can serve both to help emotionally by lifting a victim's spirits and also to help prove damages in litigation for the sexual harassment.  Sometimes friends and family members act as witnesses at trial to testify about the harm the harassment caused the victim.
It also helps to know your rights. Contacting an employment attorney who will take your case on a contingency basis can be extremely uplifting. By contacting a lawyer you are taking a stand for what is right and fighting against sexual predators.
California Supreme Court on Sexual Harassment
The California Supreme Court has noted that stressful effects of sexual harassment may hinder a victim from reporting the harassment, and stated that the sexual harassment victim's actions need only be "reasonable." The CA Supreme Court explained:
We stress also that the holding we adopt does not demand or expect that employees victimized by a supervisor's sexual harassment must always report such conduct immediately to the employer through internal grievance mechanisms. … the employee may reasonably fear reprisal from the harassing supervisor or other employees.  Moreover, in some cases an employee's natural feelings of embarrassment, humiliation, and shame may provide a sufficient excuse for delay in reporting acts of sexual harassment by a supervisor.
________________________
Branigan Robertson is a California employment lawyer who exclusively represents employees in workplace disputes. He focuses his practice on sexual harassment, wage & hour, wrongful termination, and retaliation. Visit his website at BRobertsonLaw.com or call his office at 949.667.3025. Mr. Robertson has written extensively on sexual harassment.