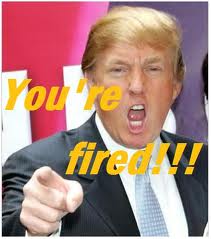 Everyone has either quit a job or been fired. Sometimes, employers take advantage of this transition period and fail to pay the employee for all the work that he or she has done. The California Labor Code addresses this vulnerable time and has come up with a series of statutes to protect workers.
Labor Code Section 201 – When an employee is fired, terminated, or laid off, their earned wages are due and payable immediately. This also applies to any vested vacation time.
Labor Code Section 202 – When an employee quits without notice their wages are due and payable within 72 hours. If the employee has given at least 72 hours notice, the employee is entitled to their wages at the time of quitting.
Labor Code Section 203 – If an employer willfully fails to pay any wages due to an employee who is discharged or who quits (pursuant to sections 201 and 202), the wages of the employee continue as a penalty from the due date until paid – up to 30 days. This means that your wages continue at the hourly rate you were earning when you quit or were fired for 30 days at 8 hours per day.
Labor Code Section 208 – Every employee who is discharged shall be paid at the place of discharge, and every employee who quits shall be paid at the office or agency of the employer in the county where the employee has been performing labor. All payments shall be made in the manner provided by law.
________________________
Branigan Robertson is a California employment lawyer who exclusively represents employees in workplace disputes. He focuses his practice on sexual harassment, wage & hour, wrongful termination, and retaliation. Visit his website at BRobertsonLaw.com or call his office at 949.667.3025.