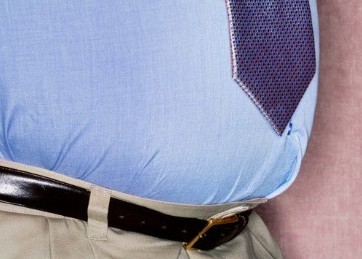 Let's be honest, obesity is an epidemic. According to California Health and Human Services, approximately three in five adults are overweight or obese in California. Although recent trends suggest leveling growth rates of obesity in the state, overall obesity rates remain extremely high.
Not surprisingly, some bosses view their obese employees as limited, incapable, slow, unhealthy, or expendable. More likely than not, an obese employee is granted fewer mistakes, fewer promotions, and fewer raises than a skinny employee. It is not uncommon for someone to get fired explicitly because of their weight.
There is no law in California that states that an employer cannot fire or discriminate against an employee because of their weight. However, there is law in CA that states than an employer cannot discriminate against an employee because of a disability.  That begs the question — is obesity a disability?
Obesity by itself is not a physical disability under the major disability law in California (FEHA). "An individual who asserts a violation of the FEHA on the basis of his or her weight must adduce evidence of a physiological, systemic basis for the condition."  Cassista v. Community Foods, Inc., supra, 5 C4th at 1065, 22 CR2d at 297
A fair example of the "physiological, systemic basis for the condition" is Rossi v. Kragen Auto Parts. In Rossi, a 35-year-old male auto parts store manager suffered wrongful termination when he was terminated from his position with the defendant auto parts store because of obesity. The plaintiff weighed 400 pounds at the time of his termination. The plaintiff contended that his obesity was genetic and that the defendant's actions constituted disability discrimination. The defendant contended that the plaintiff was terminated for poor work performance and that his weight was not a consideration. The jury was persuaded by Mr. Rossi and awarded him $1,000,000. Rossi v. Kragen Auto Parts JVR No. 159787, 1995 WL 589893 (Cal.Superior)
There is another law in California on this subject. The ADA (as enlarged by the ADAAA) is now so expansive in its coverage that morbid obesity might be covered, even without an underlying physiological cause. Additionally, the EEOC considers severe obesity (defined as 100% over the norm) as impairment regardless of its cause. [EEOC Compliance Manual § 902.2(c)(5)(ii)]
In reality, the answer to the question is unclear. It depends on the specific facts and circumstances of your case. The best way to get an answer is to talk to an experienced employment attorney.  He or she will do their due diligence with respect to your specific case and come up with a good answer.  Then you can decide whether to go to court.
________________________
Branigan Robertson is a California employment lawyer who exclusively represents employees in workplace disputes. He focuses his practice on sexual harassment, wage & hour, wrongful termination, and retaliation. Visit his website at BRobertsonLaw.com or call his office at 949.667.3025.